Sections
Image
Image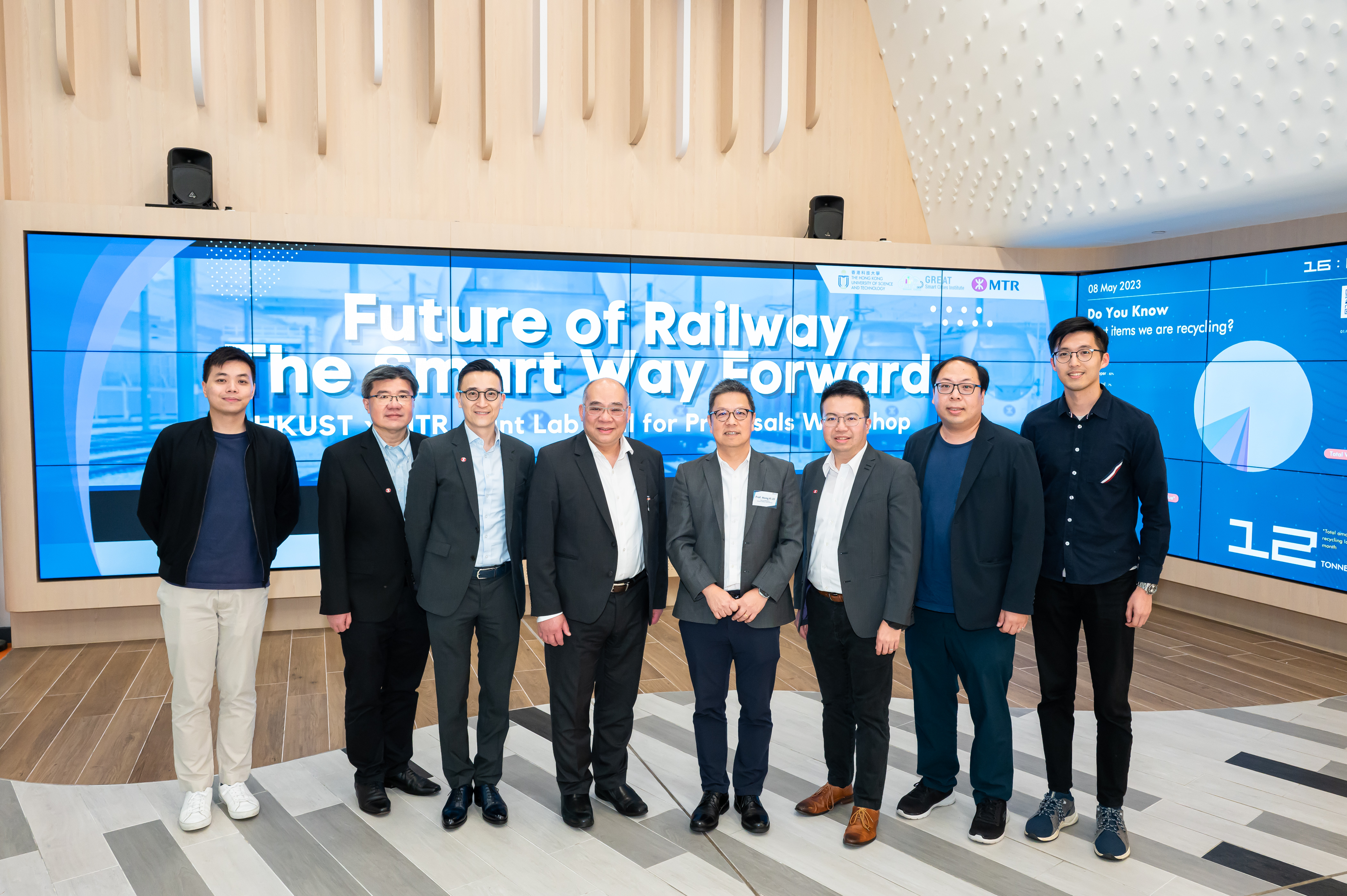 Text Area
Future of Railway: The Smart Way Forward
HKUST x MTR Joint Lab Call For Proposal Workshop
The Hong Kong University of Science and Technology (HKUST) and the Mass Transit Railway (MTR) Corporation recently held a joint lab call for proposals workshop titled "Future of Railway: The Smart Way Forward" on May 8, 2023. The workshop aimed to bring together experts in the railway industry to discuss and propose innovative solutions for the challenges facing the railway sector. 
The workshop covered four main themes: service disruption, passenger path generation within MTR stations, quantifying the carbon footprint in railway projects, and inspection and maintenance challenges in MTR premises. Each topic was presented by esteemed experts in the field, who shared their insights and proposed innovative solutions. 
During the workshop, MTR presented their topics of interest for each theme, with HKUST proposing solutions for each topic. The workshop also included lab visits showcasing models and prototypes of related studies, including the boom-lift-mounted robot prototype led by Prof. Molong Duan and smart IoT and sensing technology led by Prof. Gary Chan. 
The "Future of Railway: The Smart Way Forward" workshop organized by HKUST and MTR Corporation was a resounding success. The joint lab between HKUST and MTR Corporation plays a crucial role in driving innovation in the railway sector and ensuring a smart and sustainable future for railway operations.